1/14/13 : 49ers vs Packers 2012-13 Divisional Playoff round.
Update 4/29/12 Happy Bday to me!!! ok ok why you are really here.. 2012 NFL Draft Day 1 and 2 LIVE from New York City , Radio City Music Hall Enjoy!! Update 3/20/12 West Texas Scorpions vs Alamo City Update #2 3/17/2012: West Texas Scorpions pictures can be found here : West Tx vs ATX
and West TX Game #2
Update: 3/17/2012 Sorry for the lack of updates.. i was unable to access my site for some reason in the past.. All new Albums from the 2011 season can be found here : http://s825.photobucket.com/albums/zz174/Frickzpicz/
Update : 11/7/2011 Hey guys sorry for lack of updates.. it hasnt been because i havent been at games. Philly wouldnt allow me to use my camera, They said it was too good, then halfway to detroit i found out they 5 inch lens restriction. So I give you 49ers @ Redskins... THE ON-FIELD Edition!!!! I always joke around with the 49ers Photog about being his assistant and yesterday that dream came true. He said the 49ers didnt give him 1 for the game so asked if I wanted it. Answer being yes!! ONTO the Picz!!!
Its 2011 and the Travels Continue!!! Game #1 49ers vs Cowboys 9/18/2011

Last Updated: 6/20/2010 49ers Mini Camp!!!
So guys its that time again football season is upon us. Here is my first edition of 2010 pictures. Remember come back as the season progresses for new albums bi-weekly.
As always complete album is here http://s825.photobucket.com/albums/zz174/Frickzpicz/2010%2049ers%20Mini%20Camp/
Enjoy as always..
Last update 11/19/09
-sorry for the delay, Colts and Titans game pictures now up on Weekly Picz with direct links to rest of pictures from these games and the rest at the photobucket link.(see update 10/31/09)
Last update 11/09/09:
- Downloading new photo editting software tonight.. All Colts and Titans game picz should be up tommorow Tuesday 11/10/09
- Special thanks to the Goldson Family. Yall are great people here is the pic I of the family, and a direct link of most picz i found of your son. Enjoy and thanks again!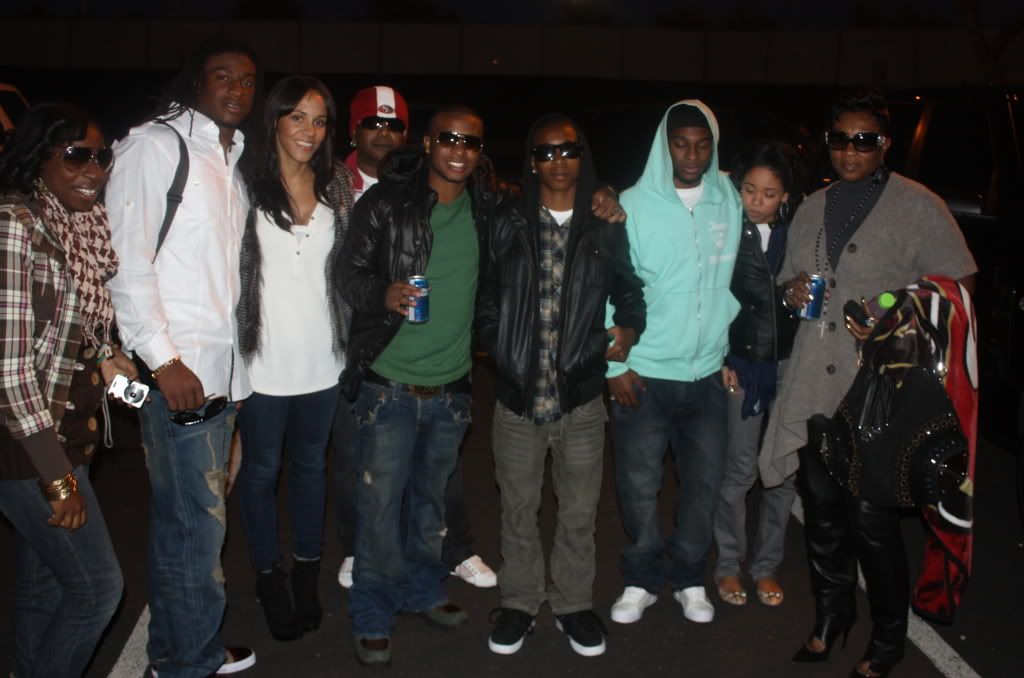 http://s825.photobucket.com/albums/zz174/Frickzpicz/Defense/Dashon%20Goldson/
10/31/09- All Past games are archived here
http://s825.photobucket.com/albums/zz174/Frickzpicz/
9/15/09 :
- New AZ Tailgate Blog entry via blog tab above

9/1/09
-
Abilene Gladiators
Picz archived here:
http://s646.photobucket.com/albums/uu185/abisemipro/Gladiators%20vs%20Chargers%20Playoffs/



Hey, my name is Fricker, and I am a 49ers super fan. In the 2007 season, I traveled to every 49ers game , both home and away, to see the 49ers. In my travels, I have made some good friends, ate some good food, and have taken home some nice collectibles. I also took some pictures.
It wasn't until this year that I took my photography seriously. I decided to share my love of photography, along with my love for sports, to bring my collection to everyone who'd like to share my passions. In the upcoming months, I hope to also bring to you photos that are hard to come by, like the Frank Gore picture below, and other pictures that will be custom only to this website.